2022 McDonald's Promo Complete Master Set (15/15) 2022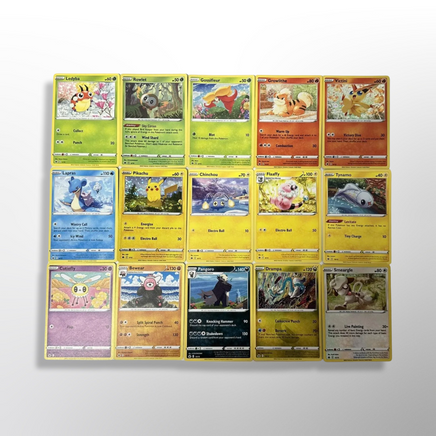 Introducing the 2022 McDonald's Complete Pokémon Card Set, an exclusive collection that fans and collectors alike won't want to miss! This limited-edition set consists of all 15 cards from the McDonald's 2022 Pokémon promotion, capturing the essence of your favorite Pokémon characters.
This carefully curated set showcases 15 beloved Pokémon, each immortalized on a card featuring the artwork and style that has enchanted fans worldwide. While not all cards bear a holographic finish, their quality and detail remain impeccable, preserved in near mint+ condition.
Whether you're a seasoned collector looking to complete your collection or a Pokémon enthusiast looking for the perfect nostalgic gift, this rare set is bound to be a cherished addition. It's more than just a set of cards; it's a piece of Pokémon history that brings the excitement of the franchise to life.
Limited quantities are available, so don't miss your chance to own this exclusive set. Order yours today and catch them all!