Ditto Delta Species Complete Set (10) 2005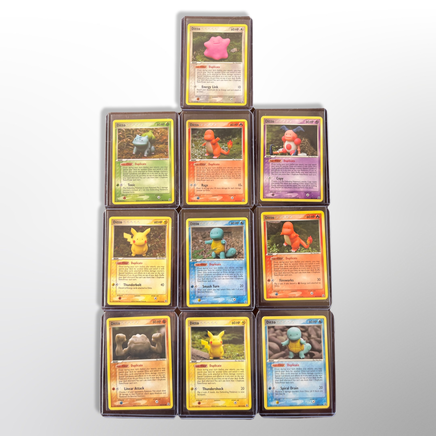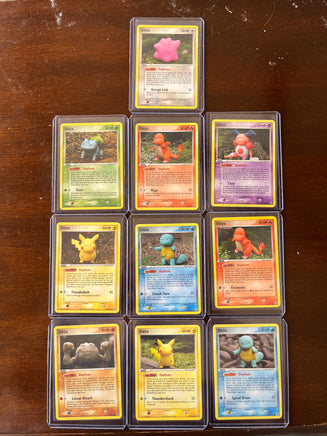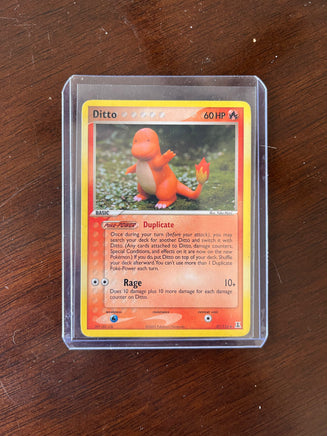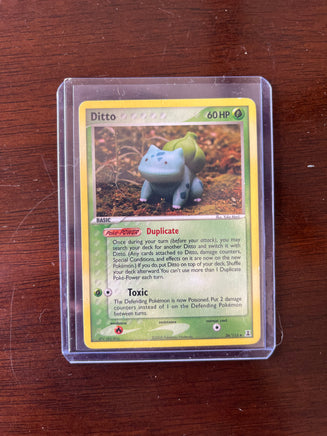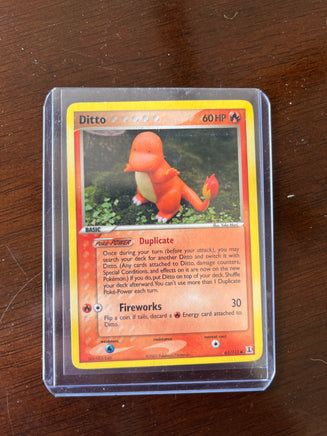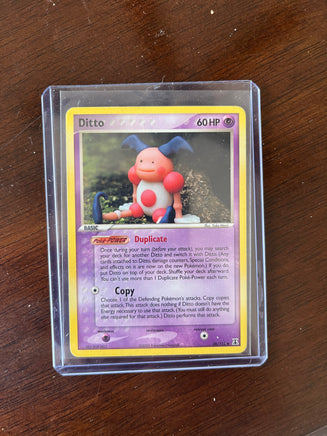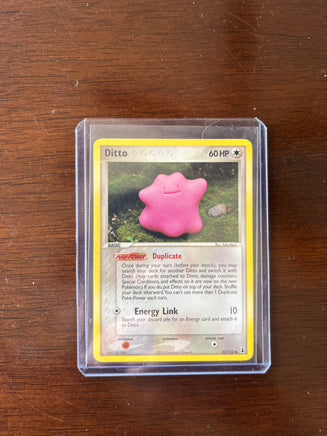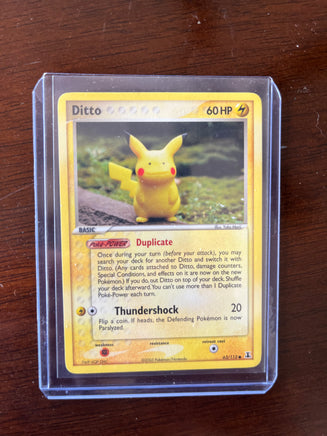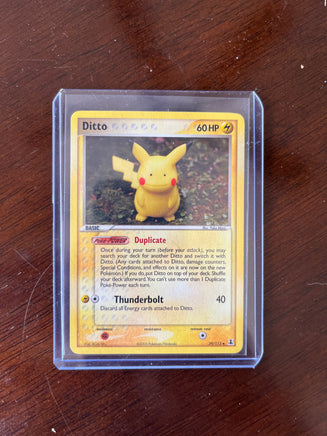 This set includes all 10 nonholo Ditto cards from the EX Delta Species set made in 2005. These specialty cards feature clay artworks created by Yuka Morii that depict Ditto in the forms of multiple other Pokémon, including Bulbasaur, Charmander, Mr. Mime, Pikachu, Squirtle, and Geodude. 
All cards are authentic, official Pokémon TCG (Trading Card Game) Cards. All cards are in English. All cards are raw (ungraded) unless otherwise stated. Card conditions range from Near Mint to Moderately Played. Send us an e-mail at info@pokemonsets.com or use the chat feature to ask for photos of the complete set for sale or any individual cards! For more information be sure to check our Frequently Asked Questions (F.A.Q.) section!